A lot can happen in a year. Tweets and texts and Facebook likes can seem too few and far in between when friends and family are scattered around the globe. So this is my attempt to capture some of the memorable things I did in 2014.
You may notice a theme. I'm beginning to realize that the things I deem noteworthy revolve around travel. Around this time last year in February, I was far away from the Snowpocalypse and enjoying the humidity of a two-week vacation in South East Asia.
First up on my list was Malaysia. Let's just say it took me a long time to get to there. My Freshman roommate Shaw Yean had invited me to visit her family in Malaysia way back in 2003. But I deferred the idea to the future, thinking there'd be plenty of time for such a trip. Ten years later + 30 hours of delayed and missed flights, tears shed in the Dubai airport, and multiple sunrises witnessed from the oval of a plane window, I finally made it to Malaysia (truly Asia). Better late than never.
Of course, Shaw's family spoiled me rotten, carting me around Kuala Lumpur to see the sights, inviting me to feast at Chinese New Year banquets, and stuffing me with as many Malaysian snacks and delicacies as possible (Swallow's nest? Yes, I've had that).
Together, Shaw and I set out for Cambodia and soon found ourselves marveling at the ancient temples of Angkor Wat. A gang of temple monkeys nearly chased us off the lot, but I still managed to find a quiet moment for a photo-op a la Tony Leung in In the Mood for Love.
Friendly people, good food, and cheap accommodations—that's Cambodia. My favorite memory, though, was the 8-hour bus ride we took from Siem Reap to Phnom Penh that started with a bloody nose (induced by the heat) and included the viewing of a Jet Li kung fu flick from the 80s overdubbed in Khmer. The road was long with many potholes and many things to honk at. The driver spared no one, not even the pigeons dillydallying in the middle of the road.
I ended this epic trip with two days in Singapore on my own, where I stayed at a hostel and made friends with my roommates: two young girls, aged 20 and 21, one from Japan, the other from Hong Kong. Both were traveling alone for the first time (in fact, one girl lied to her mom in order to do so). On Friday night we ventured down the aptly named Club Street and took advantage of the alfresco seating. We sat in the cool summer air on high chairs, sipping our mugs of draft Sapporo as we talked about all the places they wanted to go. Bright-eyed and hungry for experience, I recognized myself in them and for a moment I felt old—but wiser for it.
Meanwhile in New York, I could see that nothing much had changed when I landed back at JFK. There was snow on the ground when I left, snow on the ground when I returned. To ride out the winter I turned diligently to my editorial duties. In 2014, I edited and published a few great books at Amazon Publishing, including The Mad Sculptor by Harold Schechter, which was recently nominated for an Edgar Award, and The Lost Tribe of Coney Island by Claire Prentice, which was reviewed in both The New York Times and The New Yorker.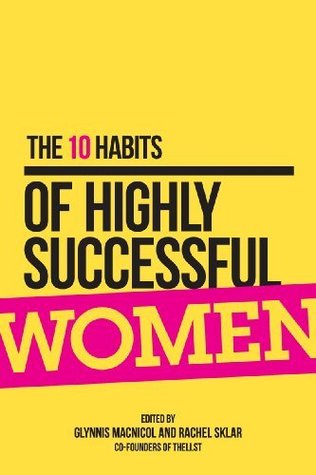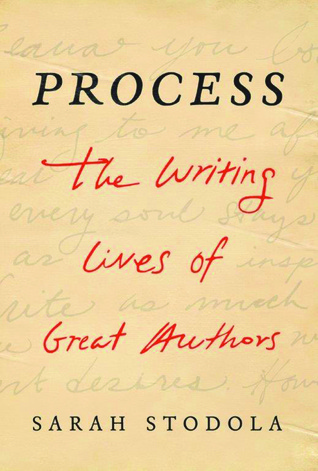 Then I quit my job in July and took the summer off. As Virginia Woolf famously wrote, sometimes you have to "look life in the face…to love it for what it is, and then, to put it away."
Unemployment, or as us Millenials like to call it, "funemployment," was totally liberating and worth the damage it did to my savings. It's a rare thing to be able to take time off from earning a living to do the things you want to do, not the things you have to do. Time affords reflection, and with reflection you begin to see life more clearly. Waking up each morning with nowhere to be, no obligations to fulfill, only the vast open freedom to do whatever your heart dictates for the day—that's a priceless experience.
I didn't stay put for too long. A few weddings offered the perfect excuse to break out the passport again. At the end of July I headed to Manchester, England for my friend Laura's wedding, which was a beautiful affair in an English-country-garden kind of way.
Along the journey to and fro, I retraced my steps as a college Junior studying abroad and toured my old stomping grounds at Oxford University. I was hit on by a 25-year-old PhD student while I downed a pint at The Turf, but outside of that, everything else was pretty much as I remembered it. Christ Church's lovely meadow, the cobblestones of Merton Street, fresh baked scones and tea at The Rose, even Ahmed's Kebab van was still parked out on High Street (though he'd changed the sign to Ahmed's BBQ. Perhaps chicken wings are in?). It's strangely comforting to know that some corners of the world never change.
[photos from Oxford & Manchester]
Next I hopped over to The Netherlands. In Amsterdam I cycled around the canals and gardens and enjoyed a delicious three-course dinner for one at Wilde Zwijnen. I also had the chance to visit our dear family friend, Din, in Breda, a historic town in southern Holland. Over paté, strawberries, and cheese, neither of us could get over the fact that 8 years had gone by since I had last visited. I've never forgotten how on that first spring break trip she had asked me what I thought I'd be doing in 5 years. Not knowing how to answer, she offered for me, "Perhaps you'll be in love!" This time around Din sent me off with a lovely book of photographs and poems that she and friends produced around one incredible sunset.
Finally, Paris. What can one say about Paris that has not already been said a thousand times? In the City of Light, I fell in love. Every day was like being in a Godard film and I was its star, Anna Karina. The morning light streaming in through the shutters, the smell of fresh bread wafting up from the boulangerie downstairs, walking to the Notre Dame at midnight, lazily eating a ham and cheese sandwich slathered with butter as a 3 o'clock lunch in the Jardin du Luxembourg. Reentry to New York (aka reality) was not easy, but I rode that French new wave as long as I could, and the first thing I did after coming back was enroll in French classes. One day, je voulais habiter à Paris.
Just a few days home, and then I departed once again, this time for the West Coast. First stop San Francisco, to catch up with college friends and attend my friend Matt's wedding. Let's just say that getting invited to the bachelor party went to my head, and, thinking I was truly one of the guys, I drank a few too many black champs (champagne + Johnny Walker). If someone ever offers you a black champ, I suggest you turn around and walk the other way.
I spent the rest of August down in L.A., hung out with my family and the dogs, and got as tan as I possibly could (which is not very). You know you're a true Californian when you realize how much you miss the searing dry heat, the relentless sunshine, and the scorching sting of hot leather when you sit down on the driver's seat in shorts. To the heat I always say, bring it on. New York ain't got nothin' on SoCal summers.
To round out the summer, I ended my travels with a road trip through the Carolinas over Labor Day weekend. You learn so much about your friends when you travel together. Shelley, George, Duc, and I instagrammed and snapchatted our way through the breathtaking Blue Ridge Mountains. We all took turns driving. During his turn, Duc calmly explained to the backseat drivers that he was speeding down the mountain in order to fulfill his dream of being more like Initial D.
We hiked, stood inside a cloud, ate lots of cheese grits and biscuits, and got down at the drum circle in Asheville, NC. In Charleston, SC, we ate subpar tacos at the beach and played Say Anythng!, walked through the quaint, historic town, and ate up all the samples in the peanut store. We even encountered a few racists in their natural habitat, but sadly, I couldn't get to my camera in time.
Back in New York, I embraced my new found unemployment whole-heartedly, splitting my time between job interviews and life-enriching activities: French, an online course in Modern Poetry, museum trips, days spent with my nose in a book, and a long overdue excursion to Roosevelt Island with my neighbor Ravi. It was a happy time.
Eventually, a few good opportunities passed my way. In October, I decided to take on a new role as a product manager at Bookspan, a company that sells, well, books. It's interesting being on the other side of the looking glass, still surrounded by the literary world but in a completely different capacity. I'm learning a lot about how to run a business, and I spend a lot of my time working with a small team of designers and developers to build the new website for Book of the Month.
I also joined forces with a pair of entrepreneurs, Curvel Baptiste and Erick Mathelier, to launch a new online publication called William & Park. We've got a knack for unearthing the stories behind great design, architecture, fashion, and art. It's been a fun way for me to stay in tune with my editor/writer roots and to enlist all of my wonderfully creative friends. If you're interested in contributing, just holler.
Two weeks ago I turned 30.
T H I R T Y Y E A R S O L D.
Hard to believe. But baby, I've never been more ready for a new decade of life.
I did a lot of looking back this year. Sometimes you can't know where you're headed until you've taken stock of where you've been.
One thing I know for sure is how grateful I am for the family and friends who have colored my life (with the chaos of trouble). You've made every one of these 30 years a joy and a privilege. TBH, I couldn't have done it without you. Really.
xx Katie